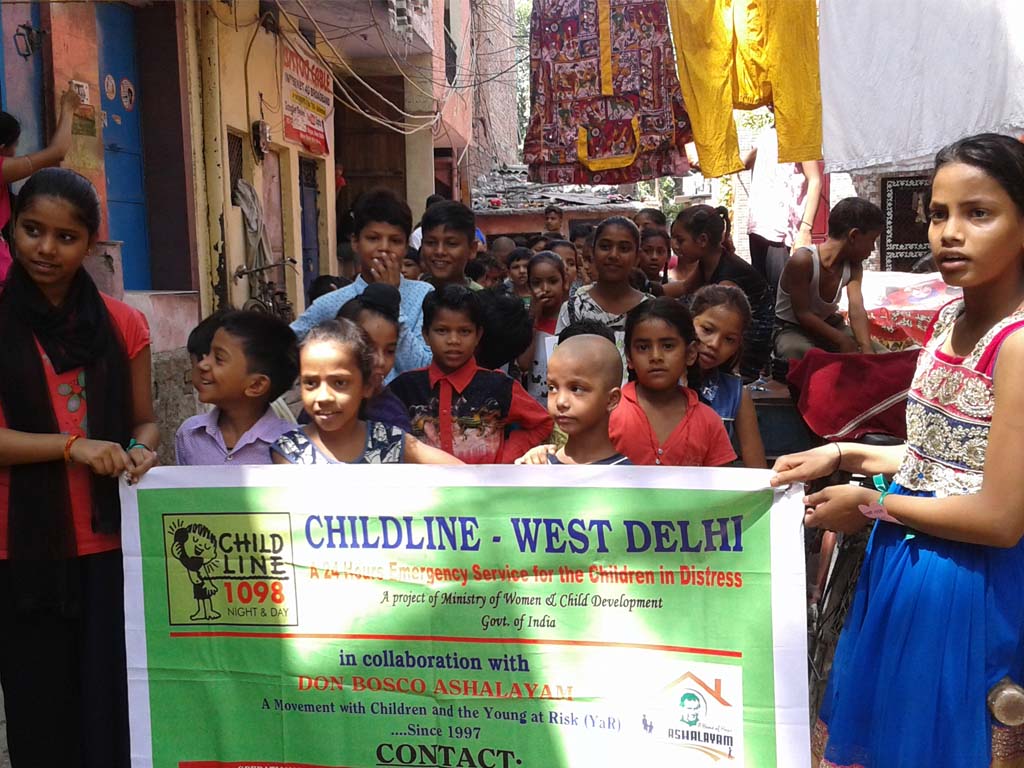 BOSCO Delhi, through Subhash Nagar Childline run by Ashalayam is reaching out to many YAR children from West Delhi district of Delhi. It works in the local communities and children from different vulnerable sections those who are in need of care and protection. We are not only responding to the emergence of the children but link them to services for their long-term care and rehabilitation.
We work together with the allied system; Police, Health Care, Juvenile Justice, Transport, Legal Education, Communication, Media, Political and the Communities to create as much awareness on child right and providing child protection services.
We create awareness programmes in the district so that people become aware and more sensitive towards the child-related issues and respond to it. We have managed to respond and intervene with 570 children from this particular center, out of which 250 children were rescued from various child-protection related issues and more than 140 children were provided shelter facilities in the year 2017 - 2018.